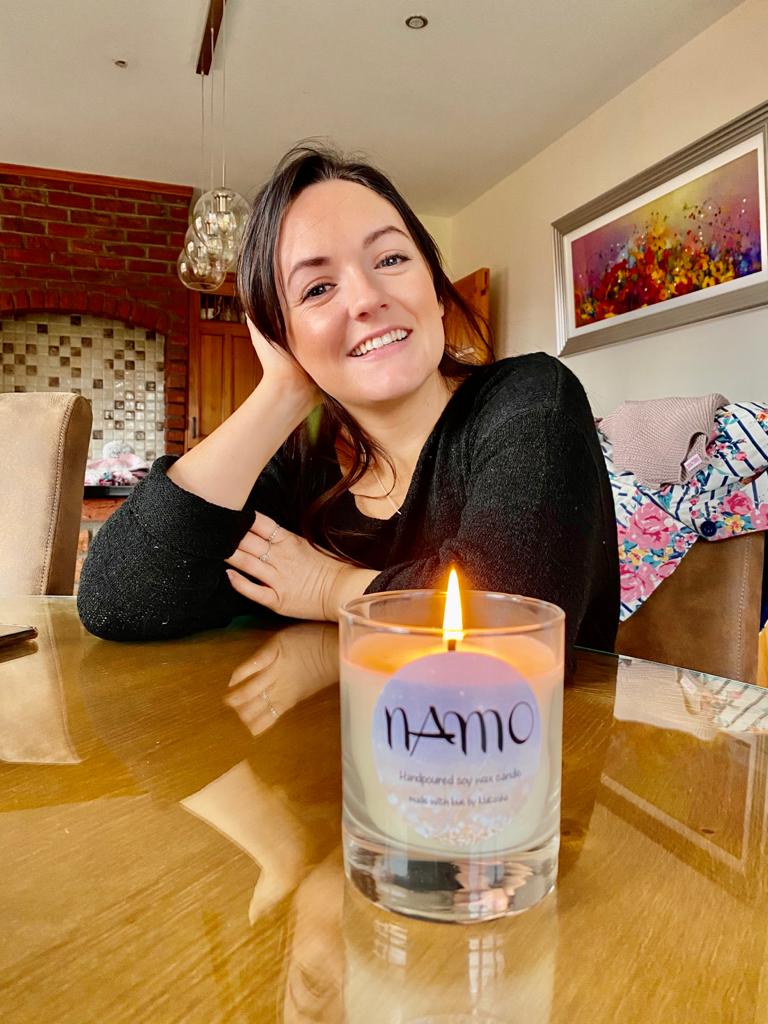 Handcrafted Luxurious Soy Wax Candles made with 100% natural eco-friendly essential oils and fragrance oils sourced from local Irish suppliers.
Each candle is hand poured by Natasha, on the coast of the wild Atlantic Ocean in Westport, Co. Mayo.
NAMO candles were born through my love of Creativity and Music. Our candles are made with the intention of bringing serenity and healing into your everyday life.
Our candles are made to resonate with your limbic system, the part of the brain that influences your emotions, memory and breath. The love and gratitude embodied into each candle gently encourages inner peace.
Every NAMO candle brings you from darkness into light and this is my gift to you, with love Natasha x