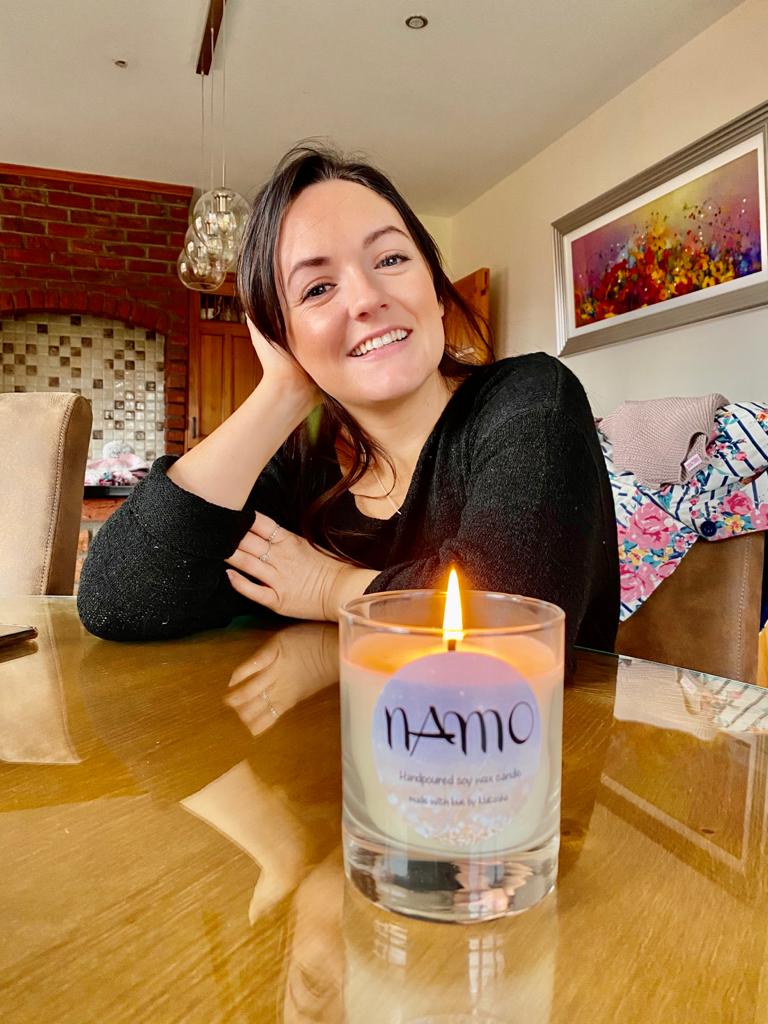 Hello! Natasha here. I am the owner and maker here at Namo Candles. We are a small independant candle brand based along the Wild Atlantic Way in Westport Co. Mayo with a goal to inspire calm and peaceful moments in your home and space. 
Namo Candles are a brand with a focus on handmade products, sustainability and locally sourced ingredients. Our candles are hand poured in small batches in house, using a custom blend of  pure coconut and rapeseed wax that is 100% natural, paraffin and soy free for a clean and long lasting burn. Our scents are carefully formulated with intention that are free from parabens, phthalates and any other synthetics.   
Candle making is a beautiful art. Lighting a candle, encourages a space to relax and recharge, bringing you calm and peaceful moments to your day. 
I hope you love our handmade products and they bring a little piece of calm from our home to yours.